Best GRE Test Prep Courses and Tutoring in Mexico City
Manhattan Review's Graduate Record Examination (GRE) services in Mexico City help get our students accepted to elite graduate programs. GRE options available in Mexico City include on-site GRE prep courses, online GRE prep classes, GRE private tutoring, and GRE practice tests. Manhattan Review's thousands of past clients have been accepted to prestigious universities such as Princeton, MIT, Stanford, Harvard, Yale, Dartmouth, Columbia, UCLA, UC Berkeley, the University of Pennsylvania, the University of Virginia, and Oxford. Founded in New York City in 1999, Manhattan Review has grown into a global test prep firm with course offerings in major North American, European, Asian, African, and Latin American cities. We have developed the industry's most innovative course materials and instructional methodologies, and we offer our students the most qualified prep tutors and instructors available. We provide engaging and effective GRE learning experiences that privilege higher-order thinking skills rather than rote exercises or dubious test-taking "tricks." Find out more about our GRE courses, scheduling plans, and instructors by contacting our Mexico City office today.
The GRE is taken by about 655,000 prospective graduate students every year. The test is used to assess applicants to graduate programs in a wide variety of liberal arts and science disciplines. Educational Testing Service, the administrator of the GRE, reports mean scores at about 150 verbal, 152 quantitative, and 3.5 analytical writing. The actual scores a given student will need for his or her best chances of acceptance depend on the individual institutions, departments, and programs. At the University of Pennsylvania's Graduate School of Education, for example, average GRE verbal scores for accepted students fluctuate by degree type and level. PhD students are the highest at 163, followed by EdD students at 159 and master's degree students at 155. At Georgia Tech's School of Electrical and Computer Engineering, the averages are 164 quantitative and 155 verbal, reflecting a greater emphasis on the former. Manhattan Review's GRE teaching is designed to accommodate a wide range of GRE requirements to maximize both learning effectiveness and learning efficiency.
Graduate education leads to higher salaries in nearly all fields, and the gains are especially pronounced in subjects such as computer science, economics, and finance. At Manhattan Review, we are proud to report strong employment rates among our former clients, many of whom have been hired by the world's top companies. A partial list of these firms includes Fortune 500 businesses such as Exxon Mobil, JP Morgan Chase, Bank of America, and Wells Fargo, as well as Mexico City outfits such as Televisa, Cinemex, Black Ecco Group, and Carso Global Telecom. Our company is well represented in the private sector, but we also have former students engaged in rewarding public-sector careers, including civil service, philanthropy, or education. Whatever you wish to accomplish, it all starts with a high-quality graduate degree program. Manhattan Review's GRE prep services in Mexico City will help you get accepted, so you can pursue whichever career path is right for you.

I wanted to thank you for teaching my class and being such a dedicated instructor. When I first started studying for the GRE I was doing it from complete scratch as I had not done this type of math in many years. I was scoring in the low 300's, and was having trouble with some of the quick math necessary to do well on the test. Our class helped me figure out how to break down problems into commonly found concepts and to quickly do the computation to answer them (by, for example, factoring). I took the GRE this past Friday and scored a 720 in math -- much higher than I had originally hoped for when I started studying. I know your going the extra mile to help, both in tutoring and in class, really made a difference to my score. Thanks again!
- Puja (This student took out GRE Tutoring)
Mexico City
Primary Course Venue:

Sheraton Suites Santa Fe
Guillermo Gonzalez Camarena 200
Mexico City 01210, Mexico

NOTE: We do NOT typically have staff at the venue, so email us before visiting the venue.
Meet a Mexico City GRE Tutor: Veronica G.
Veronica G. is an independent historical scholar and GRE tutor. She completed bachelor's, master's, and doctoral degrees at UCLA's prestigious history department, and was a tenure-track assistant professor at a small public college for three years. Frustrated with committee service and departmental politics, she left that position in 2009 to pursue research without the constraints of a formal academic position.
Veronica has been a GRE tutor since 2010, and she enjoys using her experience as an educator to impact the lives of students in a more flexible and relaxed setting. She has now helped prepare over 400 students for the GRE, and many of her clients have been accepted to master's and doctoral programs at universities such as Harvard, Princeton, Duke, and Georgetown. Her career as a historian is also going well, and she has just been awarded a book contract by a major university press.
Our Books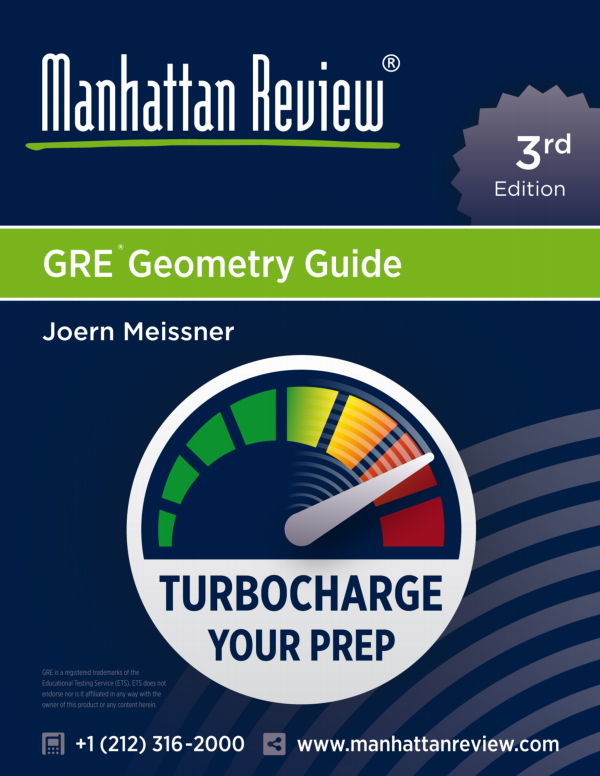 As Seen In